Who We Are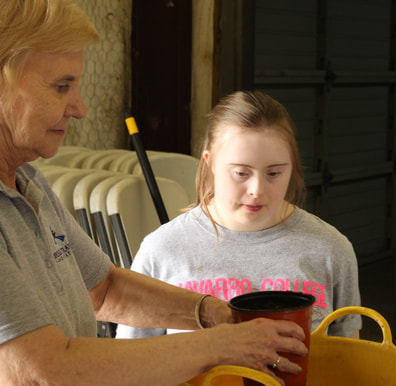 Most Americans with intellectual or developmental disabilities remain shut out of the workforce, despite changing attitudes and billions spent on government programs to help them. Even when they find work, it's often part time, in a dead-end job or for pay well below the minimum wage. Employment is seen as crucial for improving the quality of life for people with these disabilities and considered a benchmark for measuring the success of special education programs. Yet the jobs picture is as bleak now it was more than a decade ago. Only 44 percent of intellectually disabled adults are currently in the labor force, either employed or looking for work, while just 34 percent are actually working, according to a survey by Special Olympics and conducted by Gallup and the University of Massachusetts at Boston. That compares with 83 percent of non-disabled, working-age adults who are in the workforce. "The needle has not changed in more than four decades," said Gary Siperstein, professor at the University of Massachusetts and one of the authors of the study. "We just can't move the barometer. And we've invested a lot of resources with lots of good programs around the country." Intellectual disability can include conditions such as autism or Down syndrome. But the vast majority of cases are those with limited intellectual capacity — generally an IQ of about 75 or less — and limitations in handling basic life skills, such as counting money or taking public transportation. About 28 percent of working-age adults with intellectual disabilities have never held a job. Even those who do manage to find jobs often end up working only part time and get lower pay than workers without disabilities, the study found. On the positive side, 62 percent of disabled people who work in a competitive setting have been there three years or more, showing they can work and stay with it.

Bridges Training Foundation, LLC. is a nonprofit organization, established in November 2012 with a primary goal of providing occupational and educational services to children and adults that have developmental disabilities. Our initial focus will be predominantly on individuals aged 18 +. With our emphasis on the preparation and training of these individuals to enter the work force and independence through self-sustenance, we have several platforms in which we plan to achieve the desired outcome or results.
Since Bridges Training Foundation relies heavily on individual donors and employment partners to sustain our mission it's critical that we foster new opportunities for networking and relationship development. Bridges Training Foundation is actively seeking partnerships with local employers, school districts, community colleges and community leaders.

---