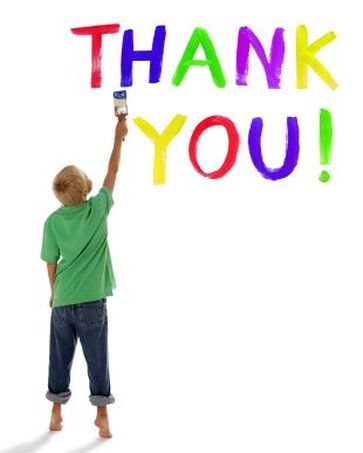 Supporters

The generous support of these businesses and institutions, make it possible for our organization to make a real and visible change in the lives of those young adults with developmental, emotional and physical challenges in our community.
---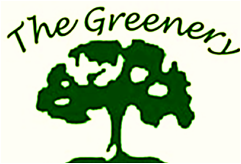 The Greenery
​The Greenery opened in 1987, by Deborah and Scott Green. It is still managed by the Green family with the help of their children Cassie and Bruce. The Greens have spent a lifetime in Ellis County and know the flora and soils. With staff included, they represent over 100 years in plant experience.
---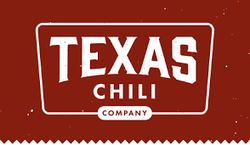 ​Texas Chili Company​
Texas Chili Company began doing business in December 1952, making "brick" chili from an old recipe. Chili was prepared and filled into rectangular brick shaped pans and frozen, thus the name brick chili. Although the packaging has changed, we still produce our Famous Beef Chili and market it throughout Texas and the Southwest.
TEXAS CHILI COMPANY IS FAMILY OWNED & OPERATED IN FORT WORTH, TEXAS.
---
Waxahachie Autoplex
Waxahachie Autoplex is committed to making a positive impact on the local community through sponsorship, employment opportunities and by supporting our school systems.
---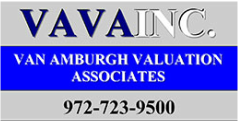 ​Van Amburgh Valuation Associates, Inc. (VAVA Inc.) Provides a range of business valuation services for corporations, partnerships, professional practices, estates, judicial bodies, and individuals. Established in 2005, VAVA Inc. assists in the analysis and evaluation of business assets and business interests for various purposes, including estate and gift planning, income tax planning, purchase/sale analysis, financial accounting, divorce, charitable giving, employee stock ownership plans, buy–sell agreements, court mediation, and other uses. VAVA Inc. also provides expert court testimony and mediation services to resolve various valuation-related disputes.
---
​Raising Cane's
​Every crew member at Raising Cane's® helps give back to the community when they work hard to make Raising Cane's® successful. That hard work generates income and resources that we use to give back to our communities. Raising Cane's® does not want to be just another restaurant chain in the community. We want to become an integral part in that community.
​Whataburger
For over 60 years, Whataburger® has been deeply committed to supporting our communities. We've given back through charitable donations, sports sponsorships, volunteering—and just doing what's right. Whataburger is also proud to support a variety of worthy causes handpicked by our employees, including: Cancer Research, Children's Education, Child Abuse Prevention, Childhood Disabilities, Assisting the Hungry, Military Support and Disaster Relief


Mr Electric
Established in 1994, Mr. Electric® is a global franchise organization providing electrical installation and repair services. Recognized by Entrepreneur magazine among its "Franchise 500," Mr. Electric franchisees provide these services to both residential and commercial customers at almost 200 locations worldwide. Mr. Electric is a subsidiary of The Dwyer Group, Inc., family of service franchises.
---
CNB of Texas
An important advantage of a hometown, independent bank like CNB of Texas is that it is committed to investing back into the community it serves. Putting money and resources back into the community and goodwill programs and having the backbone to stand up for what is best for our communities, is a trademark of CNB of Texas


---
The Walton Group
Walton takes a long term, generational approach to land planning and development. Our employees live and work with their families in the regions where Walton has chosen to invest. Walton has a profound commitment to partnering with local jurisdictions and supporting local communities through philanthropy.
---
Walgreens started out wanting to change the workplace but quickly found the workplace significantly changing employees. Rather than fearing disabilities and poor job performance, Walgreens and its training partners embrace ability. Creating an inclusive work environment continues the company's determination to improve and challenge its commitment to help people build rewarding careers.
---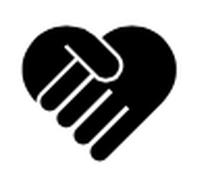 Robert E Fennell Foundation.
The Robert E Fennell Foundation benefits philanthropy, voluntarism and grant making foundations, focusing specifically on named trusts/foundations N.E.C. programs. It also operates under the secondary name/chapter Leon Stanley White Et Al Ttee.

---
GENCO
is North America's second largest third-party logistics provider for manufacturers, retailers and U.S. government agencies and they are committed to the communities where our teammates live and work. In 2010 GENCO donated more than $1.1 million to a variety of local and national charitable organizations.
---
The Waxahachie Foundation
is a Texas not-for-profit foundation which was created to accept, administer and distribute funds for educational, charitable, cultural or benevolent purposes of a public nature. Our Foundation's purpose is to benefit worthy causes in the Waxahachie, Texas area.
---
In 2006, after almost a year of negotiations, board members of Downwinders At Risk joined representatives from Holcim (US) Inc. and the Region 6 office of the Environmental Protection Agency to reach an historic clean air accord.
Under the terms of the settlement, Downwinders halted its fight over Holcim's permit application to increase production and emissions at their Midlothian plant in return for Holcim's commitment to undertake a list of projects to reduce pollution at their plant and in the region. In effect, the Fund is part of the most successful "good neighbor" agreements in Texas history.
---